Father Rick's Gospel Reflection for the 32nd Sunday in Ordinary Time, November 6, 2022
Luke 20:27-38 https://bible.usccb.org/bible/readings/110622.cfm
Please take a moment to read and pray over the gospel.
I Believe in the Resurrection of the Dead – Going Deep.
My Dad and I would fish in the shallows of a lake during the spring. I asked him why and he replied that the fish build their nests with rocks to spawn. After the females lay their eggs, the males fertilize them and guard the nests. That is when we can catch our limit of fish. In the summer, the fish go to deeper water where the temperature is cooler.
The Sadducees in today's gospel stayed in the shallows of their faith all year long. They didn't know they could relate to God on His terms in the depth of their hearts. All they had to do was keep the Law. It was all about them and what they did. God didn't get a look inside their hearts.
To shock them into reality, Jesus once said they were full of dead men's bones." That pretty much sized them up. All they had was the here and now, where they were in control. In their minds, there was no heaven or hell, no resurrection or life after death, and their faith remained shallow.
So, when Jesus came along and started talking about relating to God personally, they were out of their element. All they could do was poke fun at Jesus because they couldn't connect with Him. They devised a fictitious story about a woman who married seven brothers to discredit our Lord about the resurrection of the dead. They asked Jesus who would be her husband in the resurrection and thought they had him.
Even though they mocked Jesus, he opened His heart for them to embrace God's mercy. He invited them to go deeper where He could relate with them, pointing out God is of the living, not the dead. However, they wouldn't venture outside their comfort zone and trust Jesus with their innermost secrets, so that they wouldn't comply.
Gospel Challenge:
How about us? What secrets of our hearts will we share with Jesus today, tomorrow, and all the days that follow? He is there waiting to hear from us. You don't have to use words. Just feel the prayer with your heart. Go for it. See what happens.
IGNITE THE FIRE.
God bless you, my friends.
Fr. Rick Pilger, I.C.
www.bscchurch.com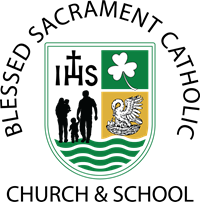 or .