Fr. Rick's Two Minute Homily December 22, 2022, in the Octave of Advent
Luke 1:46-56 https://bible.usccb.org/bible/readings/122222.cfm
Proclaim the Greatness of God.
Mary had no power or authority to bring about change in the world, but her "yes" changed everything for her and the world. Mother Mary teaches us in her song "Magnificat" that God can change everything instantly. And it always starts within. Within her heart, she trusted that the words of the Angel would be fulfilled. She was pregnant because her "yes" gave the Word of the Lord permission to take flesh in her womb.
She had no power or authority to bring about change in the world. She was a poor woman and lived under Rome's occupation. She couldn't buy her way out of trouble. Nor could she change anyone's mind about anything.
All she could accomplish came from God's mercy. This was her joy, and her interior poverty freed her to rely on God alone. She was so unlike the rich, wise, and powerful of the world whose only resource was their wit and scheming ways or weapons of violence.
God's exultation or lifting up of an individual is beyond the expression of words. All we can do to express our thanks is to surrender all with Mary: all we have, our thoughts and emotions, our words and actions, and every affection in our hearts.
Gospel Challenge
Place them all in her hands and let her take them to her Son to do as he wills. Trusting Jesus pleases him more than anything else. Please, God, in our life's experiences, he will show his greatness as he did in our dear Mother.
Ignite the Fire
Fr. Rick Pilger, IC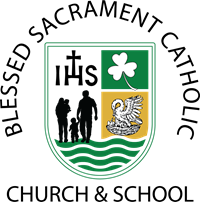 or .