Fr. Rick's Two Minute Homily Fifth Day in the Octave of Christmas, December 29, 2022
Luke 2:22-35 https://bible.usccb.org/bible/readings/122922.cfm
John is running. Peter is running. Why?
Mother Mary and St. Joseph are carrying into the Temple the Light that shines in our darkness. Many see this couple as so poor that they can offer only two turtledoves for His Presentation. How many saw the Holy Family that day and took no notice?
But one person did notice. His name was Simeon, a righteous prophet who, through God's gift, knew that somehow his Mother would bear great sorrow for her Son. That sorrow of Mother and Son would one day crush the darkness in people's hearts. We know how painfully divisive and hurtful relationships can be. John tells us in the 1st reading, "Whoever says he is in the light and hates his brother is still in the darkness."
Mother Mary and Jesus experienced on Calvary the total darkness that blinds all humanity from the love of God. "My God, my God, why have you abandoned me." Let us pray that we will not be like the rest of the crowd on the day of Jesus' Presentation and take no notice of the Light that shines in our darkness, of the divine Love that overcomes our hate for someone.
Gospel Challenge:
Simeon was waiting for the consolation of Israel. What relief am I waiting for in Christ Jesus?
Peace everyone.
Ignite the Fire
Fr. Rick Pilger, IC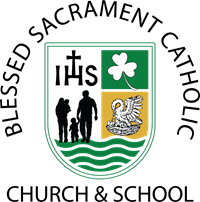 or .