Fr. Rick's Two Minute Homily for Friday 18th Week in Ordinary Time 08-05-2022
Friday 18th Week in Ordinary Time 2022
Matthew 16:24-28 https://bible.usccb.org/bible/readings/080522.cfm
LETTING GO IS FREEING.
We often don't admit that we have something wrong with us until it worsens. Over a while, frustration can lead to anger and even depression. There is a vast difference between physical and emotional pain. The more we resist our condition, the more we experience tension and stress.
Strangely, Jesus tells us to pick up our cross of pain and suffering and follow Him. He knows it is the only weapon that gives us back our innermost self – our best self. A good friend of mine, a Catholic psychiatrist, told me years ago after surgery, "Embrace the pain, don't fight it, embrace it."
When I did, I felt so helpless that I cried out from a depth I didn't know was there, "Help me, Lord Jesus. I can't bear this suffering anymore." At that very moment, something inside of me changed. The physical pain was still there, but the worry, anxiety, and how I beat myself up with angry thoughts were long gone.
That ugly side of ourselves is what Jesus is telling us to deny. We will never win the battle when we fight against ourselves, the Lord, and others. Letting go of ourselves is the most freeing experience of our lives.
Are you beating yourself up with hurtful thoughts? Then, throw your arms around yourself in a prayerful moment and embrace that pain and suffering with all your might. Don't fear the helplessness, for the Lord hears the cry of the poor. "Jesus, I surrender myself to you, take care of everything. Jesus is picking up your cross with you as you pray.
IGNITE THE FIRE!
Father Rick Pilger, I.C.
pastor
Fr. Rick Pilger, I.C.
Pastor
Blessed Sacrament Church
11565 66th Ave. N.
Seminole, FL 33772
727-391-4661
pastor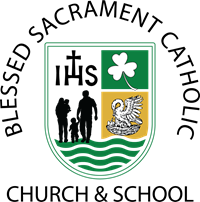 or .