Father Rick's Gospel Reflection for Friday, 34th Week in Ordinary Time, November 25, 2023
Luke 21: 29-33 https://bible.usccb.org/bible/readings/112522.cfm
Please take a moment to read and pray over the gospel.
The End Times – A New Beginning.
Jesus again uses nature's metaphor to teach the truth about the end of times. Interestingly, Jesus uses the metaphor of new life, buds on fig trees giving way to full bloom.
He doesn't want us to see the end of time and the world as a bleak unbearable moment in our history. But as a new spring, a new beginning for anyone who will listen to Him and follow Him. When we live with Jesus daily and hang on to His every Word, even every ending has a new beginning. The tragedies of our lives usher in new possibilities we could never imagine.
That possibility may be a new way of encountering the Lord in prayer or during worship in Mass. It may be a way to give your heart to the Lord in service to others. Or it may be the mercy that fills your heart when someone hurts you.
New possibilities will likely affect your relationship with the Lord and other people. There is a real power at work in our lives that is more than human. Jesus entered the winter of the Cross and crucifixion so we may enjoy the spring of His New Life in every thought we think and every breath we take.
Gospel Challenge:
Where is that New Life waiting to bud forth in you? In me? Let's listen to his Word so that it doesn't pass away in us.
IGNITE THE FIRE.
God bless you, my friends.
Fr. Rick Pilger, I.C.
www.bscchurch.com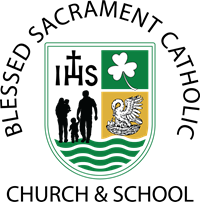 or .