Father Rick's Two Minute Homily for Friday, 5th Week in Easter
May 12, 2023, John 15:12-17
https://bible.usccb.org/bible/readings/051223.cfm
Friendship
Friendship is a beautiful gift. There are friends we enjoy hanging out with and doing things together. We know whom to call if we want to go to a ballgame or a movie. And we are excited when they say yes.
Please, God, we have friends who go a bit deeper. We can't wait to tell them when something happens. It can be good or hard to take. It doesn't matter; we know they will be there for us.
Jesus is that kind of friend. He doesn't think of us as servants who will do his bidding. We are His friends. Every day there is a space in our hearts He is waiting to fill. It's so big and beautiful; no one can fill it except Jesus.
That is why I long ago learned to create a space in my day to be with Jesus in the vast room of my heart. It has to be so massive that Jesus can fit in and is there waiting for me.
Think of prayer as something that Jesus does in us. He takes whatever we bring Him, all our joys, sorrows, sins, and intentions, and loves us through them all so they won't be a preoccupation to us or a cause of worry. Jesus is so real that He chose us to rejoice when we rejoice and suffer with us when we suffer.
Know this: when we finish and get on with our day, Jesus never leaves us.
His words in us give others life when we speak a word of compassion. His mercy in us takes away the fear, keeping us from reacting unkindly to someone who hurts us.
Like any other human being, we won't know that Jesus is our best Friend unless we give Him the best time of our day. And Jesus will always bring out the very, very best in us to bear his fruit in another person's heart and life.
Gospel Challenge:
What fruit will Jesus bear in the life of someone we encounter today because we gave Jesus some of our best time of day?
Fr. Rick Pilger, IC 
www.bscchurch.com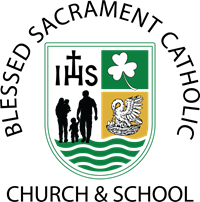 or .