Father Rick's Two-Minute Homily for
Solemnity of Saints Peter and Paul, Apostles.
June 29, 2023, Matthew 16: 13-19.
https://bible.usccb.org/bible/readings/062923-Day.cfm
The Odd Couple
On this Feast of Saints Peter and Paul, I can't help but think of two comics, Oscar and Felix, The Odd Couple. It was a TV show and so funny. Felix was prim and proper. Oscar was unruly, a real slob. He had no organizational skills. 
They weren't the first Odd Couple. Jesus beat Hollywood to the punch with St. Peter and St. Paul. Jesus called St. Peter to rule His Church as a servant. His role is to keep us in the Truth, who is Jesus. Jesus changed his destiny by naming him "Petros" or "Rock." Keeping us in the Truth is a foundation that endures until the end of time.
St. Paul was more charismatic and evangelical. He related to Jesus differently from St. Peter, brought the Gospel to the world's four corners then, and could adapt it to different cultures without losing its essence. Although very different, they had enough room in their hearts for each other and how they ministered.  
We may disapprove of how some people express their devotion and faith in the Lord Jesus, but please God, we all have the heart of Christ Jesus. Yet, he still calls this odd couple One, Holy, Catholic, and Apostolic Church. Isn't Jesus beautiful in all of us?  
Gospel Challenge:
Spend a moment thanking God for the people who express their faith differently than you. Ask Jesus to make your heart as big as His.
Fr. Rick Pilger, IC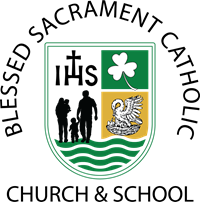 or .