Fr. Rick's One Minute Homily for Thursday, 1st Week in Advent, December 1, 2023
Matthew 7:21, 24-27 https://bible.usccb.org/bible/readings/120122.cfm
NEVER SATISFIED.
That is Tom Brady, the quarterback for the Tampa Bay Buccaneers. He is never satisfied. If you listen to his news conferences after a win, he will acknowledge different players and plays that went well. But at the end, he always says in one way or another, "We can play better." That drive to be your best, I like. It is motivating in crunch time.
Something else caught my eye about Brady. There were only a few seconds left in the game, and the Bucs had a sure win. The camera fell on Brady, and what was he doing? He was looking at his iPad to learn something he didn't want to miss. Incredible. It takes that kind of determination to be the best.
I wonder about never being satisfied in my relationship with Jesus. It's not enough to call on Him, "Lord, Lord," and nothing in my relationship changes. I have to open the iPad in my heart and let Jesus challenge me to be a better priest, friend, or parent. Take a hard look at yourself with Jesus and see what is missing.
Gospel Challenge:
Go to a quiet place and pray with Isaiah, "Seek the Lord while he may be found. Call on him while he is near. Isaiah 55:6." If Tom Brady can strive to be a better player, we can check our complacency at the door and be the best we can be for Jesus and all who need us. Let's all ignite the fire in us. Amen.
Fr. Rick Pilger, IC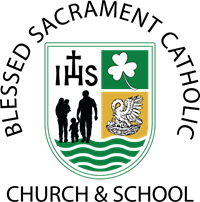 or .