Fr. Rick's One Minute Homily for Thursday, 1st Week in Ordinary Time, January 12, 2023
Mark 1:4-45 https://bible.usccb.org/bible/readings/011223.cfm
Really? I don't have to live like this anymore.
"If you wish, you can make me clean." We may know someone enduring a long illness, and the length and severity of their illness can condition them to a way of life that they don't even think about getting better.
The disability of the illness becomes routine, even accepted by the person. How many people live in depression for years and never seek help? We may know someone grieving the loss of a loved one, and they are no longer the person we once knew.
The leper in today's Gospel found faith and particular grace – his helplessness and total dependency on others broke his spirit, but it opened him to God. The cry, "If you wish, you can cure me," is so deep within the leper who is ready to beg on his knees.
Gospel Challenge:
That grace and faith are in every broken spirit we know. Pray for Jesus to show his pity and mercy to such a person you may know. Your prayers and kindness may be the Light that shines in their darkened hearts. The simplest act of kindness will open the treasures of Jesus' heart.
We can all be agents of God's mercy.
IGNITE THE FIRE
Fr. Rick Pilger, IC
www.bscchurch.com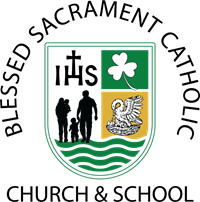 or .