Fr. Rick's Two Minute Homily for Tuesday 16th Week in Ordinary Time 6-19-202
Tuesday 15th Week in Ordinary Time 2022
Matthew 12:46-50 https://bible.usccb.org/bible/readings/071922.cfm
A SECOND MOM!
When I was a little kid growing up, I would hang out with the couple who had no children. She became like a second mother to me. Georgie and Charlie were strong Christians faithful to their church. Fast forward 20 years. I was visiting my parents on vacation from my studies in England.
I met up with Georgie during that visit, and she proposed a question. "It says in the Bible that Jesus had brothers. So if he had brothers, how can Mary be a virgin?" I told her the Aramaic language that Jesus spoke was minimal. For example, they didn't have a word for fingers, so they spoke of the hand. Also, they didn't have a word for cousins, so cousins were referred to as your brothers and sisters.
Well, Jesus knew how much Mother Mary loved Him, so on the Cross before he died, he gave to John, the apostle, and us His Mother. I have grown to love her with all my heart and trust that every prayer I pray for someone, she will take to her Son and fill us with the fullness of his grace. Jesus can give no less, especially in his mother asks Him. Please see the Wedding in Cana, John 2:1-12.
I. have always had a love for mother Mary, but she became very real to me when I made my consecration to her many years ago. So if you haven't had the opportunity to make that consecration to her, I encourage you to get 33 Days to Morning Glory – A DO-It Yourself Retreat by Fr. Michael E. Gaitley, MIC. It takes only a few minutes each day. I pray Mother Mary becomes as real to you as she has me. Unlike what we hear in today's gospel, she's no longer outside but very much a part of my life.
IGNITE THE FIRE!
Fr. Rick Pilger, IC
pastor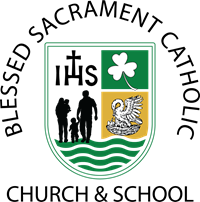 or .