Father Rick's Two Minute Homily for Tuesday, 5th Week in Ordinary Time, February 14, 2023
Mark 8:14-21 https://bible.usccb.org/bible/readings/021423.cfm
Do You Get It?
My Dad was a contractor for 45 years. He built churches and mansions. He remodeled homes. He could make anything with wood, a hammer, and some nails. Dad would say, "Son, anything you do, do it right, and you will never have to go back and do it over." In all those 45 years, Dad never had one call back on his work or the material he used.
I couldn't comprehend the importance of that lesson until years later. It's pretty much what Jesus experienced with the disciples. "How long have I been with you, and you do not understand."
God speaks through the events of our lives and expects us to comprehend what He is saying. But, like the apostles, we are not tuned into the frequency God uses to speak to us. His station is in our hearts, and he does everything for the love He has for us. He is the Father who cannot do enough for His children and provides everything for them. However, some children are not tuned in and don't embrace their Father's affection.
So how do we tune into God? The frequency he uses is selfless love and sacrifice. He extends His providential care for us to look after the good of each other. So, tune your heart into the needs of other people around you. You will see all the ways and appreciate all He does through you with great affection. Joy will burst in your heart when you see people's lives change because you loved them.
Gospel Challenge:
Like my Dad said, "Son, anything you do, do it right, and you will never have to go back and do it over." Do you get it?
IGNITE THE FIRE
Fr. Rick Pilger, IC
www.bscchurch.com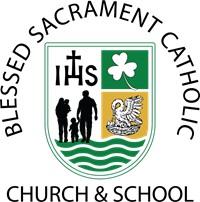 or .