Father Rick's One Minute Homily for Tuesday, the 5th Week in Lent
March 28, 2023 – John 8:21-30
https://bible.usccb.org/bible/readings/032723.cfm
All I Want is to Please You.
We can learn a lot from children. They get excited when they open their bedroom door and run to the Christmas tree to see what Santa has brought them, and it is exciting for them as we watch them tear open the wrappings to see what is inside the box. But they don't love the presents like they love Mom and Dad.
Think of the love in their hearts when they make something or draw a picture for Mom or Dad. They are always thinking about them, and all they want to do is please the people they love more than anyone else in this world. But then cry when they realize they have hurt Mom and Dad so much they love them.
It gives us great joy to please the people we love, and do we ever hurt when we know how much we have offended them? God is much the same. Here is the clincher: Abandoning ourselves into God's care each day pleases Him to no end. Then He can give us many good things this world cannot imagine.
Have no fear when life's challenges come along. Our Father gives us the strength He gave Jesus in the Garden when He prayed, "Father, take this chalice away from Me. But not let my will, but yours be done" (Luke 22:42).
 Gospel Challenge:
Where to start? It all begins with the right intention – Pleasing God – welcoming Him to be with us through thick and thin.
Ignite the Fire
Fr. Rick Pilger, IC
www.bscchurch.com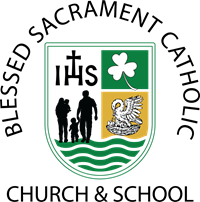 or .