Father Rick's Two Minute Homily for Wednesday, 4th Week in Ordinary Time, February 1, 2023
Mark 6:1-6 https://bible.usccb.org/bible/readings/020123.cfm
Faith's Struggles.
People serious about their relationship with God often seek out a spiritual director. A common struggle that people have is doubts about their faith in God. They don't like the doubts, but they can't seem to stop them.
Think of an onion. You peel the first ring, and there is a second ring and another after that ring. What was exciting in relationships with people or God isn't exciting anymore. Nothing is wrong in the relationship. Our hearts are calling us to more profound knowledge and trust in each other, and we must get to know each other again.
The people of Jesus' hometown experienced this challenge. They knew Him as a child and the son of Joseph and Mary. "Where did he get all this?" they questioned. How can he teach as a Rabbi, and what about these miracles?
Gospel Challenge:
As Jesus called the people of Nazareth, He calls us to abandon ourselves into His care. It takes tremendous trust to open our hearts and close our eyes to let the Lord take the lead. Is something pressing on you right now? Do you want to do something about it and feel you must? Don't. Trusting Jesus flies in the face of human reason. But it is the narrow road we must travel to receive heaven's blessings.
IGNITE THE FIRE
Fr. Rick Pilger, IC |
www.bscchurch.com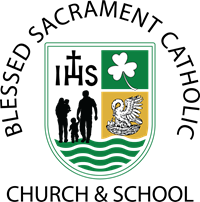 or .